Oil Change Service in Chicago, IL

Now that you've purchased your new vehicle at South Chicago Chrysler Dodge Jeep, you'll be flying on cloud nine. All the modern technology, the comfortable interior, and the amazing performance make it easy to enjoy your purchase. But we want to remind you of what it feels like to enjoy a brand new car, because soon its performance will start to lag and unless you take care of your new purchase, you'll quickly be wanting another new vehicle. Just bring in your car for regular maintenance with our Service Department and enjoy a car performing as intended for years to come! Schedule an oil change with us today so you can save money tomorrow.
Why Change Oil?
People often think of oil changes as a nuisance. Sure it doesn't take very long, but it's another trip to the mechanic that takes a bit of money out of your pocket—it can feel like a waste. At South Chicago Chrysler Dodge Jeep, we believe that if people understood just how important changing your vehicle's oil is, everyone would be paying for them far more frequently. Oil has a number of functions. It maintains your engine's lubrication to prevent the moving parts from destroying one another, cools your scorching hot engine components, and removes particles and sludge. By doing all of this, it not only improves gas mileage but increases your vehicle's lifespan. So why change your oil? Because doing so will improve your vehicle's performance and actually keep money in your pocket! An average year's worth of oil changes is only around one hundred bucks, where the cost of engine replacement and repair can range well into the thousands.
Service
Once you pull into our service bay you'll be greeted by one of our expert mechanics who will begin your vehicle inspection. Not only will they change out your oil but also take a look at other common hotspots that require maintenance like your tire wear, brake pads, battery pack, and more. That way if you want to take care of all the little things in one visit, you can. By regularly treating the small details of your vehicle, you'll see big results in the long run.
Specials
Before you stop by, don't forget to take a look at all of our great Service Specials online! We often give huge discounts on most of the regular services you could want, saving you even more money. You'll also be interested in our Spend & Save ongoing special, which rewards you for giving us bigger and bigger jobs. You could reduce your bill by up to $100! Be sure to check online frequently because we're always offering new and different discounts to keep you happy.
Are you realizing that it's time to treat your car the way it deserves? Put your vehicle's well-being in good hands, stop by Southern Chicago Chrysler Dodge Ram for our oil change service in Chicago, IL. Schedule online today!
Testimonials
I love my car .
3-27-2019
Keep up the Good Work
3-11-2019
The customer services is great!
3-7-2019
I highly recommend this place
3-4-2019
Experience was incredible
3-1-2019
Thanks for the Help
2-20-2019
Overall great experience
2-13-2019
I drove off the lot and was happy.
2-7-2019
Great Job
7-12-2019
very knowledgeable
7-11-2019
Helping Hand
7-6-2019
They are always nice when you call :)
7-5-2019
very informative
7-2-2019
service is wonderful
6-28-2018
Shout out to the Team
6-20-2018
You Guys Are The Best!
5-17-2018
Great Sales Person
1-12-2018
Referrals
1-31-2018
Great Customer Service
12-29-2017
Great Car Buying Experience
12-20-2017
Read More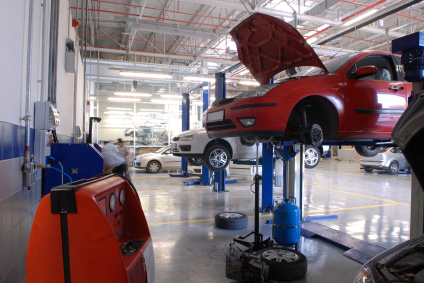 Service Hours
(773) 912-5698
| | |
| --- | --- |
| Monday | 7:30 am - 5:30 pm |
| Tuesday | 7:30 am - 5:30 pm |
| Wednesday | 7:30 am - 5:30 pm |
| Thursday | 7:30 am - 5:30 pm |
| Friday | 7:30 am - 5:30 pm |
| Saturday | 8:00 am - 5:00 pm |
| Sunday | Closed |