Oil Change Service near Blue Island, IL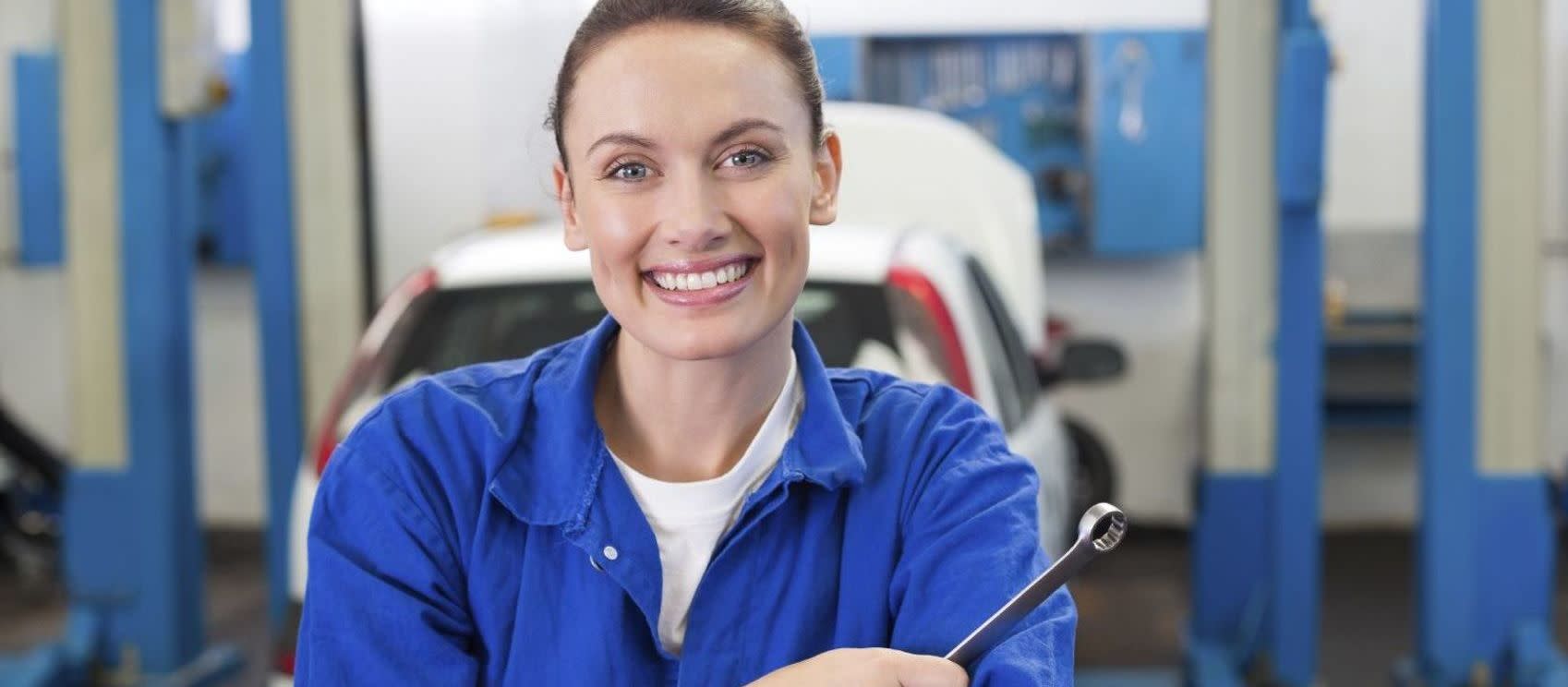 When looking to maintain proper and effective operations of your vehicle, one of the most valuable services you can invest in is an oil change. Relatively inexpensive, this will save you both time and money. At South Chicago Dodge Chrysler Jeep, we'll be happy to take on performing this procedure for you.
Why Get an Oil Change?
An oil change is an essential service required to keep your set of wheels operating smoothly. While it's generally recommended to get one every 3,000 to 5,000 miles, the need for it is sometimes expedited based on a variety of factors. Those who live or drive in climates where inclement weather is more common may benefit from getting an oil change sooner rather than later, as would individuals hauling product on a regular basis. Without an oil change, dirty oil is more heavily used up. This could lead to higher fuel consumption, which could facilitate problems with the engine itself. On the other hand, clean oil helps lubricate metal parts and other components to improve operations. For a multitude of reasons, it's recommended that you stay up-to-date on your oil changes.
Oil Change Process
The steps to receiving an oil change can be complex. Luckily, our Service Department is ready to help. When beginning an oil change, your vehicle is first set up on a lift in order to access its undercarriage. With the emergency parking brake then firmly in place, the oil filter is removed and residual oil is drained. This occurs as a result of opening up the drain plug with the aid of a tool, usually a torque wrench. After this is complete and the oil is recycled, the drain plug must be reapplied to ensure that none of the new oil you'll replace will leak out. With the drain plug now reinstalled, the gaskets should be examined to determine if metal shavings or debris have been left. It's not necessary, but generally recommended that you clean the gasket surfaces so that removing the oil filter will continue to be an easier process during the next attempt. At this point, with everything firmly back in place, install the new filter. You may then pour in the new oil, after which it's a good idea to check again for leaks. When confident that all has gone according to plan, your automobile should be released from the stand atop which it was placed and, if an oil change light appeared on your dashboard, reset it.
Why South Chicago CDJ?
Our dealership is an ideal location for a bevy of reasons. Regularly, we offer service specials. These can include oil change services, sometimes in conjunction with other procedures such as a tire rotation or multi-point inspection. Either way, you're getting your car looked at in a cost-effective manner! Also, at South Dodge Chrysler Jeep, it's easier than ever before to receive answers to your individual questions. Simply fill out our Ask a Tech form, and one of our professionals will get back to you as soon as possible. Our Parts Department is dedicated to providing you the highest quality of customer service possible, and can locate parts whether in stock or pre-ordered. With shuttle service and drop off service, you'll have the luxury of not having to wait when time dictates you be elsewhere.
In the modern world, we understand that people have lots to do and places to go. We also know that having a serviceable vehicle is often a necessary mode of transportation. That's why our Service Department at South Chicago CDJ works to provide you quickly and efficiently in a way that also saves you financially. The next time you're traveling down S. Western Ave., stop in to learn more about an oil change service near Blue Island, IL.
Testimonials
I love my car .
3-27-2019
Keep up the Good Work
3-11-2019
The customer services is great!
3-7-2019
I highly recommend this place
3-4-2019
Experience was incredible
3-1-2019
Thanks for the Help
2-20-2019
Overall great experience
2-13-2019
I drove off the lot and was happy.
2-7-2019
Great Job
7-12-2019
very knowledgeable
7-11-2019
Helping Hand
7-6-2019
They are always nice when you call :)
7-5-2019
very informative
7-2-2019
service is wonderful
6-28-2018
Shout out to the Team
6-20-2018
You Guys Are The Best!
5-17-2018
Great Sales Person
1-12-2018
Referrals
1-31-2018
Great Customer Service
12-29-2017
Great Car Buying Experience
12-20-2017
Read More
Service Hours
(773) 912-5698
| | |
| --- | --- |
| Monday | 7:30 am - 5:30 pm |
| Tuesday | 7:30 am - 5:30 pm |
| Wednesday | 7:30 am - 5:30 pm |
| Thursday | 7:30 am - 5:30 pm |
| Friday | 7:30 am - 5:30 pm |
| Saturday | 8:00 am - 5:00 pm |
| Sunday | Closed |